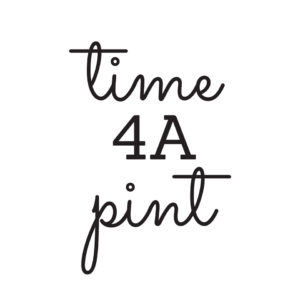 After the response to my first review of the Worn & Wound Podcast, I thought that I would continue the Watch Podcast Review series by sharing my thoughts on other watch related podcasts that I am currently listening to. I'll admit that finding good podcasts isn't that easy in Apple iTunes store. Sure, there are thousands of channels to choose from, but sorting through the static to get to the better content remains a challenge on that platform. At least the podcasts are free.Part of the issue is not with Apple, but with the subject matter that I am looking for. In English, the word "watch" is used in a variety of ways that can confuse search engines. This means that any search with "watch" in it will result in an avalanche of unwanted content, such as "What to Watch on Netflix", "Watching Your Wealth", "Potomac Watch" and "Watch What Crappens" (not made up)…. well, you see the problem. Similar difficulties arise if you look for "time" or "collecting" and so on.  Luckily, some Podcasters write good descriptions for their channels, which is how I came across "Time 4A Pint Podcast".
Picking a podcast to try is not rocket science. On the contrary, it has more to do with psychology… a so-called "soft science." To be cheeky, you might even say it is more like chemistry because as a listener you have to find the right personality and style to deliver a subject matter that you care about… in a way that works for you. If you do not like the way people speak, what they say or the things they talk about… you are not likely to give a podcast a second chance.
However, giving the Time 4A Pint Podcast a try was not a problem. I could tell within the first few episodes that I would become a weekly subscriber. Much of this had to do with the presenter named Chris Mann, who I think would be a pleasure to sit down with and have an actual pint and a chat about watch collecting. One reviewer on the iTunes store said: "If you're into watches (and mellifluous voices) this is for you." I think that about sums it up. haha
The very first moment of the very first Time 4A Pint Podcast episode told the reason Chris started the podcast. He compared watch collecting to Pokémon fanatics. He said watch collectors might get a feeling that they needed to "collect them all." When I heard that analogy, I thought that I fit into that group perfectly. If you don't like British humor, then you might not get how funny that is in an understated way or how accurately it describes collectors in general.
I should mention that Time 4A Pint Podcast is recorded in London so to American ears, it sounds exotic. Who doesn't like British accents and the funny way they pronounce "aluminum"? haha. Because of the location, Chris is sharing his local view on watch collecting, which might be different from his listeners'. His guests would be different from what you might expect to hear on a podcast produced in the U.S., but honestly, watch nerds speak the universal language of horology.
The Time 4A Pint Podcast did not start long ago with the pilot program airing on March 25, 2017. By his 8th episode on May 12, 2017, Chris shared that his podcasts had been played in over 50 countries and had been listened to 3,500 times. You could say that this is proof that his content is finding its way into the ears of interested people.
Considering that the podcast is a self-proclaimed home-grown affair, it doesn't sound amateur. The sound production is mostly clean (except for the occasional restaurant sound a.k.a. ambiance), the writing is clever and the guests are interesting. What more could you want in a watch collecting podcast?
Many of his guests are collectors that Chris knows through his local Time 4A Pint Meetups in London. They discuss watches in enough detail to hold our interest for the length of the podcast, which can be from 20 minutes to almost an hour. Rarely did the conversation seem overly drawn out, however, I skipped part of the longest episode with several minutes dedicated to ancient "Roman flying thingies". You'll just have to listen if you want to know what I am talking about. Chris, if it ain't watches, I am not listening… I'll just hit the forward button. haha. 
One feature that I really enjoyed was the companion gallery of images for each Time 4A Pint Podcast The photos are well shot in natural light and make a good reference for the listeners. Some of my favorite episodes had to do with rare Seikos and Omegas.
One suggestion that I might give other online presenters who name-drop calibers or use obscure watch nicknames is to help your audience understand what you are talking about. For goodness sakes… post a photo with a description! You cannot expect people to understand what you are talking about without clues. Besides, Google may not show the exact version of the watch you are blabbering about. Thankfully, Chris does it the right way with his galleries.
To get in on the ground level of the Time 4A Pint Podcast, visit the site at https://www.time4apint.com. You can listen to the podcasts and see the photos right from the website. Or, you can listen to Time 4A Pint Podcast through your connected device through the iTunes store. If you are into social media, check out the links to Instagram, Facebook or Twitter.